About Yaktrail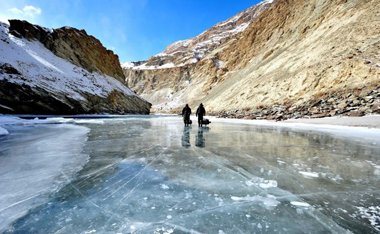 We are completely in love with Ladakh, and we're sure you'll fall in love with it too! This is our effort to bring some of the most pristine, spell binding, and unexplored cultures to the world. Ladakh offers you not only a memorable experience of exploring of beautiful surroundings, but also the inward journey of introspection. For the adrenaline junkies, we have adventure tours including trekking, biking and white water rafting.

For people seeking peace of mind and rejuvenation this is the perfect opportunity to experience a beautiful culture and way of life, The cultural and spiritual tours will leave you with a soul awakening experience, introducing you to a way of living a contented life in this harsh rugged terrain.

The itineraries are flexible and can be customized according to your will. Our motive is to promote eco-tourism and provide business to the locals, especially women, of this remote region of Ladakh while leaving you with a delightful - once in a lifetime experience!

So why imagine? Join us on this journey to the place which you might just dream of while caught in your daily mundane existence. Add a story to your life that can inspire your family, friends and generations to come.